2021 Calendar
Our 2021 Peace Centre Calendar & full Salaah timetable is now available in the centre for
£3.50 each

Jummu'a salah
Assalaamu alaykum warahmatullahi wabarakaatuh
Dear brothers of the Peace Centre Community.
As you are all aware the government on the 4th January 2021 announced renewed restrictions around COVID and a further national lockdown.
By the grace of Allah ta'aala and after mushwara The Peace Centre will remain open for congregational prayer. Musallees are reminded to abide by the guidelines we have communicated when attending the masjid.
On advice from the British Islamic Medical Association (BIMA) we will be implementing a NEW 2 metre distancing rule. This means that we will only be able to accommodate a reduced number of Mussallees during congregational prayer.
We will for the foreseeable future hold 4 Jumuah Salaah. Timings as shown below. As numbers per salaah are reduced it is imperative you book your slot early. Musallees without a Jumuah Registration Number will NOT BE ALLOWED to enter the Masjid. Doors will be shut 5 mins before khutbah start time and volunteers will refuse access to any latecomers. Please ensure you have read and adhere to the *Jumuah Attendance Mandatory Guidance shared on the AS SALAAM BROTHERS group on the 4th January 2021.
First Jumuah Salaah 12.20pm
Second Jumuah Salaah 12:55pm
Third Jumuah Salaah 1.20pm
Fourth Jumuah Salaah 1.40pm
The clinically vulnerable and elderly (60+) are advised to pray from home. Children under the age of 15 will not be allowed to attend the masjid for prayers.


*15th Jan JUMUAH BOOKING LINK *
https://www.digitalummah.uk/events/jumuah-at-the-peace-centre-d20210115
Jazakaalh khayra for your overwhelming support, patience and understanding during these testing times and we pray that Allah SWT protects us all from the virus and the masjid always remains populated. Aameen.
Peace Centre COVID Compliance Team
Prayers Guidlines
السلام عليكم ورحمة الله وبركاته
IMPORTANT ANNOUNCEMENT
In line with government guidance, in sha Allah. the Peace Centre will reopen for congregational Salah from Fajr Salah on Wednesday 2nd December 2020.
The arrangements will, in sha Allah, continue to be the same as previously prior to this second lockdown. It is imperative we strictly follow the guidelines at all times.
Please be aware the Masjid will open approximately 10 minutes before each salah and the doors will close PROMPTLY as Iqaamat starts (no latecomers allowed in). 10 minutes after Fardh salah will be available to pray Sunnan.
Please follow the Covid Compliance Officers advice at all times.
Registration/QR.
To perform any salaah at the Peace Centre you MUST do either of the following;
(a) Register using link: PLEASE COMPLETE THIS FORM ONLY ONCE! Once completed you will receive your *unique number within a few days of registration via WhatsApp/text/email.*  Registeration Link
OR
(b) QR code.
We now have the QR code for the Masjid. We therefore ask you all that in order to simplify the signing in process at the masjid for every Salaah, if you could download the NHS COVID 19 app on your mobile phones.
Every time you visit the masjid you will need to scan the QR code and that's it!
No further recording is required however you will still be required to book your space for Jumuah jama'ah!
The NHS COVID 19 app is available on App Store; https://apps.apple.com/us/app/id1520427663 and Google Play store https://play.google.com/store/apps/details?id=uk.nhs.covid19.production
Please arrive promptly for your allocated slot and note that current Government regulations allow no interaction during and after salah for individuals outside your bubble. You are requested to leave promptly on completion of Fardh prayers.
We pray to Allah ta'aala for aafiyah and protection during these difficult times aameen
Jazakumullahu khayra
Health & safety guidelines
السَّلاَمُ عَلَيْكُمْ وَرَحْمَةُ اللهِ وَبَرَكَاتُ
Alhumdulillah in line with official Government guidelines, the Peace Centre is now open for congregational prayers.
PLEASE NOTE:
Fardh salaah only to be performed with doors opening 5 minutes before salaah (doors will be closed during salaah)
A temperature check will be carried out upon entry and all musallees will be required to use the hand sanitisation station
Please come with wudhu as no ablution or toilets are available
Bring your own musallah and face mask (can be purchased at door) and keep your shoes with you
Maintain social distancing/avoid gathering outside
In accordance with NHS track and trace please complete the online registration form before attending
Please do not attend if you are
Under

15

or Above

60

Classed as vulnerable under Covid-19 guidelines –
If you have a high temperature
If you have a new continuous cough
If you have loss or change in your sense of taste or smell
*UPDATE*Based on medical advice we have received this week from the British Islamic Medical Association (BIMA). Regretfully with immediate effect mussallees aged 60 and over will not be able to attend the masajid for Salaah.
Doctors have advised this is because the average age for elderly Covid is 59, therefore we have a responsibility to safeguard our community.
If you intend to perform ANY salaah at The Peace Centre, you must complete this form.
Please complete this form only ONCE.
One form to be completed per person
https://forms.gle/bLqijYw6wSXdYHV16
Once you have registered on the login link for Masjid entry, please do NOT revisit the link or make amendments as multiple errors have arisen causing extra work for everyone.
You will receive a text message, WhatsApp message or email to confirm your registration and give you your unique number. 
Finally, please cooperate with the Covid Compliance Officers AT ALL TIMES.
جزاك الله خيرا  JazakAllahu khayra
Video guidelines
Volunteers
The Peace Centre Food Bank is looking for volunteers to help with packing and deliveries please
We require help with sorting and packing at the centre
Monday and Wednesday 9:30am to 1:00pm 
If you have availability between these times please complete the form and one our staff will contact you
https://forms.gle/BzDrnMaPUSLLzYkD6
Sincerely
The Peace Centre Food Bank
Thurnby Lodge
AmazonSmile
Want Help?
Good Day,
If you are struggling to purchase basic food items, you can request to be registered at The Peace Centre FoodBank.
SImply send us a text message with your NAME, ADDRESS & PHONE NUMBER to 07831 311 614 (PLEASE DO NOT CALL) or leave a voice message.
The Peace Centre FoodBank
"The key to Paradise is prayer; the key to prayer is wudu (ablution)." (Musnad Ahmad)
19-Jan-2021
6-Jamadi'al Thani-1442
19 January 2021
Prayer
Begins
Jama'ah
Fajr
6:02 am
7:00 am
Sunrise
8:04 am
Zohar
12:20 pm
12:30 pm
Asr
2:39 pm
2:50 pm
Maghrib
4:30 pm
4:30 pm
Isha
6:29 pm
7:30 pm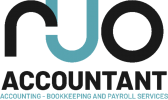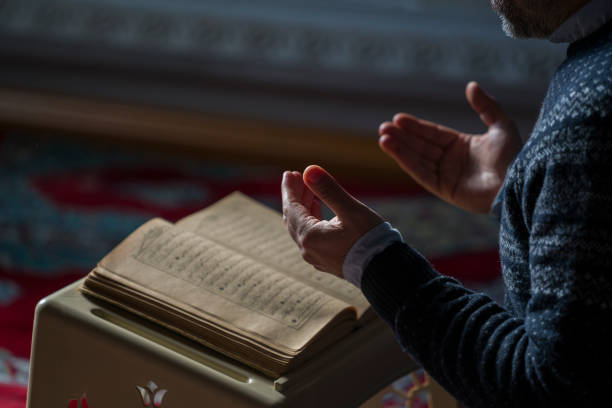 Sayyiduna Abu Huraira رضي الله عنه reported: The Messenger of Allah صلى الله عليه وسلم said,
"Whoever relieves the hardship of a believer in this world, Allah will relieve his hardship on the Day of Resurrection.
Whoever helps ease one in difficulty, Allah will make it easy for him in this world and in the Hereafter.
Whoever conceals the faults of a Muslim, Allah will conceal his faults in this world and in the Hereafter.
Allah helps the servant as long as he helps his brother.
(Sahih Muslim 2699)